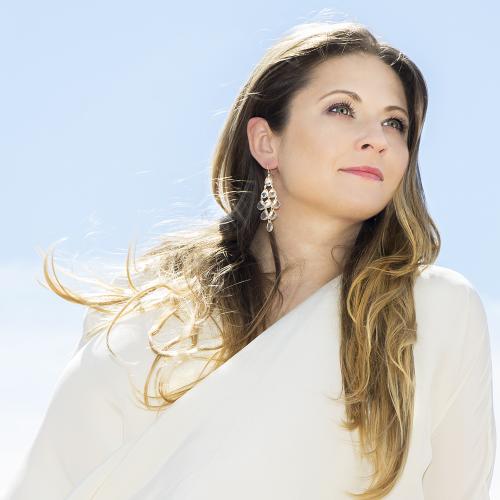 Agnieszka Wilczynska - Artur Andrus: "Polish Jazz Gala"
feat. Henryk Mickiewicz and Andrzej Jagodzinski. 
12 March 2017 (Sunday), 7:00 p.m.  
Philharmonic Hall in Szczecin 
Tickets: 70, 00 - 80, 00 PLN 
Tickets available at: www.bilety.fm 
Agnieszka Wilczynska – jazz vocalist and music educator. Two of her albums: "Pogadaj ze mna" ["Talk to me"] and "Krzysztof Komeda" from the series "Great Film Score Composers" went gold. She has appeared on many prestigious stages worldwide, including Carnegie Hall, Chicago Symphony Center, the National Concert Hall in Taiwan, the Belarus National Philharmonic, National Philharmonic of Russia in Moscow and the Philharmonic in Lviv. Wilczynska teaches vocals at the Fryderyk Chopin State Music School, Jazz Department, and the Jazz College in Warsaw. She conducts vocal workshops for youth and adults. She collaborates with actors, including Piotr Polk, Aleksandra Niespielak, Reni Jusis, Slawek Uniatowski and actors from the Studi Theatre as a vocal consultant. The singer performs regularly with Andrzej Jagodzinski Trio, and has recorded two albums with the band entitled "Warowny Grod" and "Krzystof Komeda". In September 2013 she debuted as an actress in a musical performance "Letters on Fatigued Paper" staged at the Polish Theatre in Warsaw.
In October 2014, at the Wojciech Mlynarski Festival held at the Shakespeare Theatre in Gdansk, a concert promoting her debut solo album called "Tutaj mieszkam" ["Here I live"] was held, with the support from the city of Szczecin she hails from. Agnieszka Wilczynska received Fryderyk Music Award for this first album. She is very active on the Polish jazz scene.