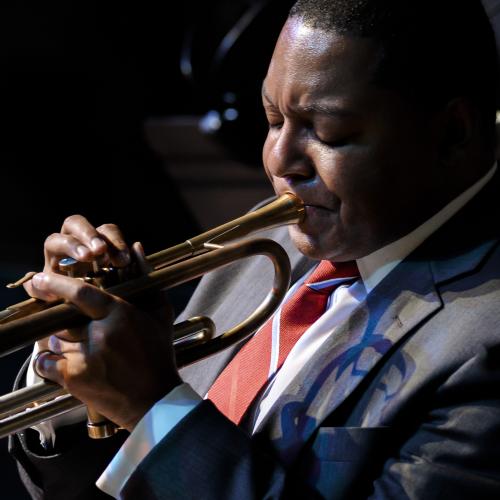 LCO with Wynton Marsalis and NFM Wroclaw Philharmonic 
15 June 2017 (Thursday), 8:00 p.m.
Philharmonic Hall in Szczecin 
Tickets: 180 – 290 PLN
Tickets available at: www.bilety.fm 
Wynton Marsalis – a trumpeter and composer, hailing from the famed Marsalis family. He is one of the world's finest musicians and composers. He is said to be the world's first jazzman to compose and perform across the entire jazz spectrum – from its New Orleans roots to bebop to modern jazz. Initially he played in "Jazz Messengers" led by Art Blakey. Later on he performed with Herbie Hancock, Sarah Vaughan, Dizzy Gillespie, Sweets Edison, Clark Terry, Sonny Rollins, Ron Carter, Tony Williams and the London National Philharmonic Orchestra.
Wynton plays on a one-of-a-kinf trumpet made by Dave Monette, a master trumpet maker. It was designed especially for the left-handed Marsalis, and is decorated with personalized engravings.  
Wynton Marsalis has been awarded nine Grammies in both jazz and classical music, and his album "Blood on the Fields" was the first jazz composition to win the Pulitzer Prize for Music. He is the artistic director of the Jazz at Lincoln Center Orchestra (JLCO). 
Learn more at: www.wyntonmarsalis.com